Royal Kids, Regular Taste Buds: A Former Palace Chef Dishes on What Princes William and Harry Grew Up Eating
Posted by Diana Pearl on People.com. (View original article here.)
Despite best efforts on the part of their parents to give Prince George (and his soon-to-arrive younger sibling) an ordinary upbringing, royal children will never truly be like every other kid.

But when it comes to their taste buds, Darren McGrady, former chef to both Queen Elizabeth II and Princess Diana, says that young royals are just like any other children. McGrady spent 11 years in the kitchens at Buckingham Palace, and after Charles and Diana separated in 1992, he relocated to Kensington Palace to be the chef for the Princess of Wales and her two boys for four years. During these combined 15 years, he got to know the family (and their taste buds) on an intimate level.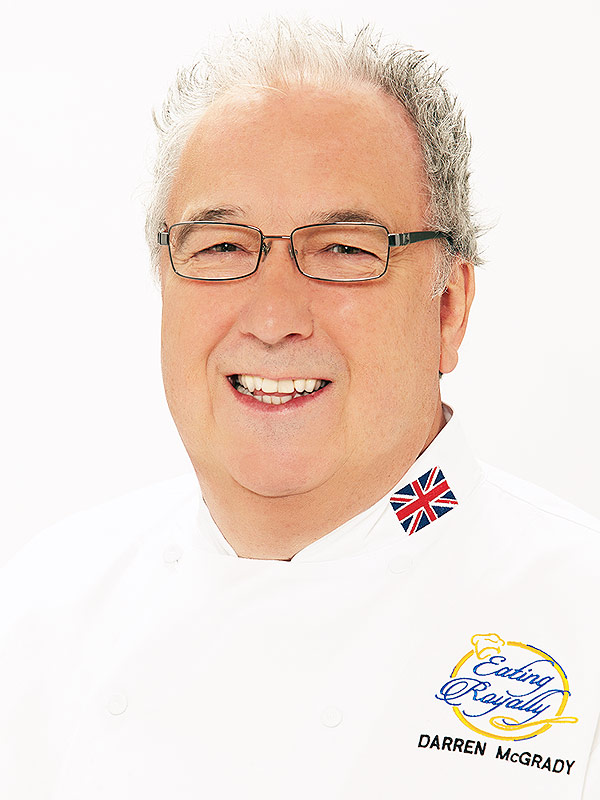 COURTESY DARREN MCGRADY
"I remember holding the boys as babies, when the Princess was eating cereal in the kitchen, thinking, 'Wow, here I am, literally holding the crown jewels,'" McGrady tells PEOPLE.
As very young children, McGrady recalls that when Prince William and Prince Harry would visit their grandmother at Buckingham Palace, the boys would often be served what was on the menu for the adult royals, just in a diced or pureed form. Of course, as they matured, William and Harry developed culinary preferences, but their diet wasn't entirely up to them. When they were young, it was their nanny who decided what the boys would eat.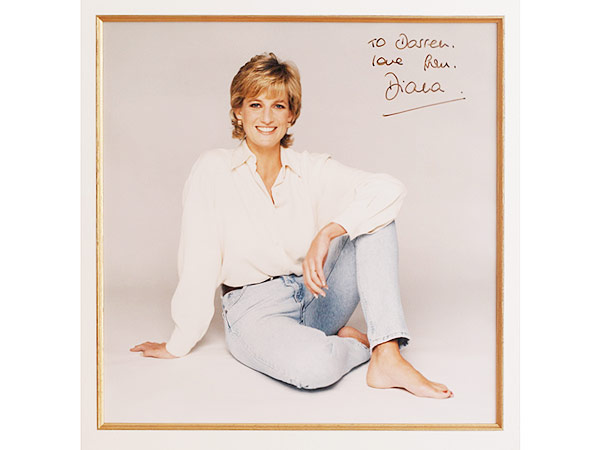 COURTESY DARREN MCGRADY
The Palace's chef (or at Buckingham, team of chefs, as the Queen employs 20) would send a list of recommendations to the nursery, the nanny would make her selections, and then a butler would bring the prepared meals back up to the children.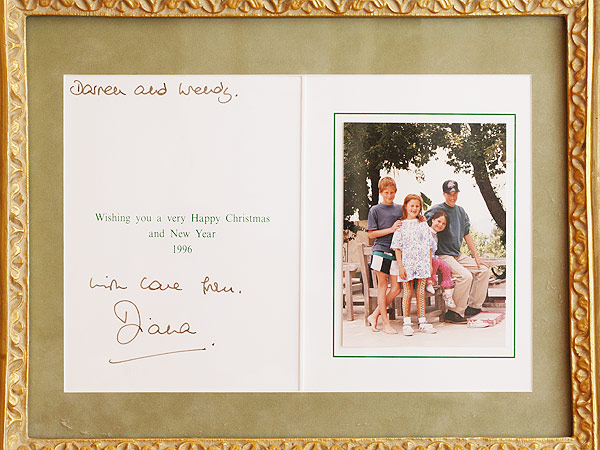 COURTESY DARREN MCGRADY
Whether they were at Buckingham or Kensington, William and Harry's meals would consist of "traditional, English food," McGrady says. A few favorites included Wills' favorite cottage pie and peas (an English meat pie with ground beef, potatoes, and cheese on top), poached chicken and rice and fish cakes. "Everything a normal British child would have," he says. "The only difference is that they had a chef cooking it for them."
One of their favorite sweets was a jam roly-poly, which is a jelly pastry that's rolled and then baked. "You don't get much more quintessentially British comfort food than that," McGrady says. "Each time, I'd send up six pieces, and each of them would go." They also loved puddings: Summer pudding, made of mostly fruit (recipe below) and sticky toffee pudding, a moist sponge cake covered in toffee (the dish is one of Princess Kate's favorites, too).
While they enjoyed their English-inspired dishes, the young princes were interested in typical "kid food," too. McGrady recalls an instance where the brothers swapped out their nanny's note for one requesting pizza as their dinner. Their juvenile handwriting gave their identity away, and as McGrady said he "was more scared of the nanny than I was of William," so they ended up with roast chicken — their nanny's request.
"They may be royal children, but they still have children's palates," he says.
While William and Kate are undoubtedly more modern parents than his were, McGrady says that Kate won't be whipping up all their meals. He believes that they'll have a staff of nanny Maria Barallo (and no more than that) and a chef, who will prepare the meals for Prince George and his new sibling. But perhaps, this time around, their nannies will be a bit more friendly to the idea of a prince eating pizza.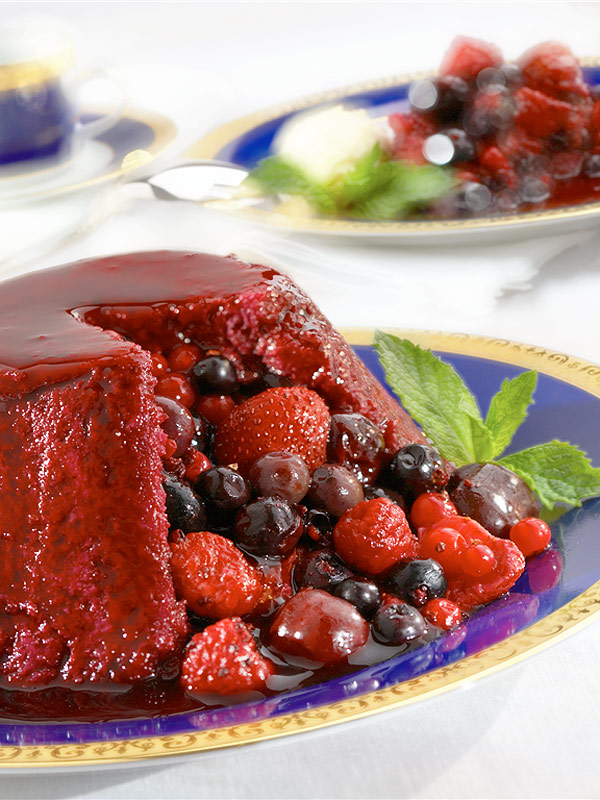 COURTESY DARREN MCGRADY
Darren McGrady's Summer Pudding
Makes 6
8 slices hearty white bread, several days old
2 lb mixed berries (strawberries, raspberries, cherries, red currants, black currants, blackberries, blueberries)
½ cup water
1 ½ cups sugar
1 tsp vanilla paste
sprigs of mint for garnish
whipped cream (optional)
1. First, prepare the fruit by stoning and halving the cherries, destalking the red currants and black currants and hulling and quartering the strawberries keeping each type of fruit separate at this stage.
2. Then, in a large heavy based pan add the cherries, water, vanilla paste and sugar over a low heat and stir until the sugar dissolves. Let the cherries simmer until they start to soften.
3. Add the strawberries and blackberries and stir, simmer for a further two to three minutes and then add the blueberries, redcurrants, blackcurrants and finally the raspberries.
4. Remove from the heat and carefully stir in the fruit. Strain into a colander and keep the liquid.
Cut the crusts off the bread and cut a circle using one slice of the bread that will fit the bottom of the basin. Dip it into the reserved liquid and into the pudding basin.
5. Next, cut the remaining bread into half and line the pudding basin dipping the bread into the sauce first and overlapping each piece slightly. Reserve two pieces of bread for the top.
6. Once the basin is completely lined, spoon the fruit into the center and fill to the top. Place the two remaining pieces of bread on top of the fruit and place a saucer that fits snugly inside the basin on top of the bread.
7. Weigh down the top of the pudding by placing something like a large tin of vegetables on top of the saucer and refrigerate over night along with the remaining juices.
8. Run a spatula around the edges of the pudding and invert onto a serving plate. Pour the remaining sauce over the top and allow it to run down the sides. Garnish with sprigs of mint and serve with whipped cream.
—Diana Pearl, @dianapearl